On a cool December morning, I sat down with Scott, better known as Coach Decker, to discuss his plans for 2017 and the moments and accomplishments that led him to this point in his fitness career. As a highly respected coach and recognized member of Arizona's martial arts community, Scott has spent decades teaching Judo, kickboxing and self-defense to the men, women and children of Phoenix. Now, he is ready to launch Coach Decker's online health and fitness platform to serve both adults and families throughout the US who are looking for a true training experience in martial arts, kickboxing, and self-defense.
As a Dad and Grandpa, Scott understands the importance of family fitness, bonding time, and confidence-building for young people. Coach Decker plans to bring his own brand of Judo family fitness to parents and their kids starting as young as preschool. Scott's 'Kata Kids' program seeks to grow with families as they grow, being part of the Coach Decker experience from their earliest exposure to fitness, into their teen and adult years.
The Coach Decker programs focus on important mindful and confidence-building philosophies, optimal form to prevent injury and maximize effectiveness, and customizable exercises that can be tailored to all age groups, fitness levels, and most health conditions. Everyone, including kids, parents, and grandparents, can participate in their shared journey toward happiness and health.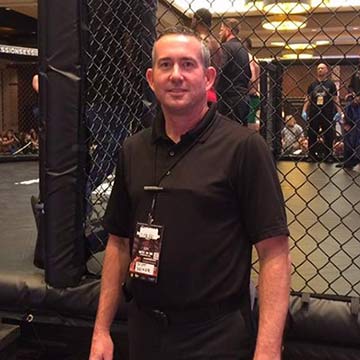 In this Q&A, you'll learn about the man, the athlete and the practitioner behind Coach Decker, as well as what his upcoming program will include.