Winston Churchill said, "Success is not final, failure is not fatal, it is the courage to continue that counts."  Often, a little reminder when it seems nothing is going our way can lift our spirits.
Let's take a moment to remind ourselves, who we are.
Martial Arts is a way of life!  It's the way we live our lives on a daily basis that counts.
The past many days have been as unusually as I've seen in my lifetime and I understand it can feel they are just going on. But it doesn't change the premise. Everyday is a new opportunity.
As Martial Artists its incumbent on us to seize every opportunity. Even if it is not the opportunity we had hoped for.
This is the WAY. … this is the underlying doctrine that binds all the different styles to a common thread. The Martial Arts is a process for the mastery of self. You don't get to choose the day. That's outside of our control. I am asking you to seize control of yourself and your actions.
Start now!  Double down on your resolve to take action this summer. Let's find a way together!
Check out our July calendar of classes below and if you need any help with your summer Martial Arts plan, just contact me. It's important that I hear from you, so I've included a survey with this newsletter, and I'd like your input as we develop our online programs as well.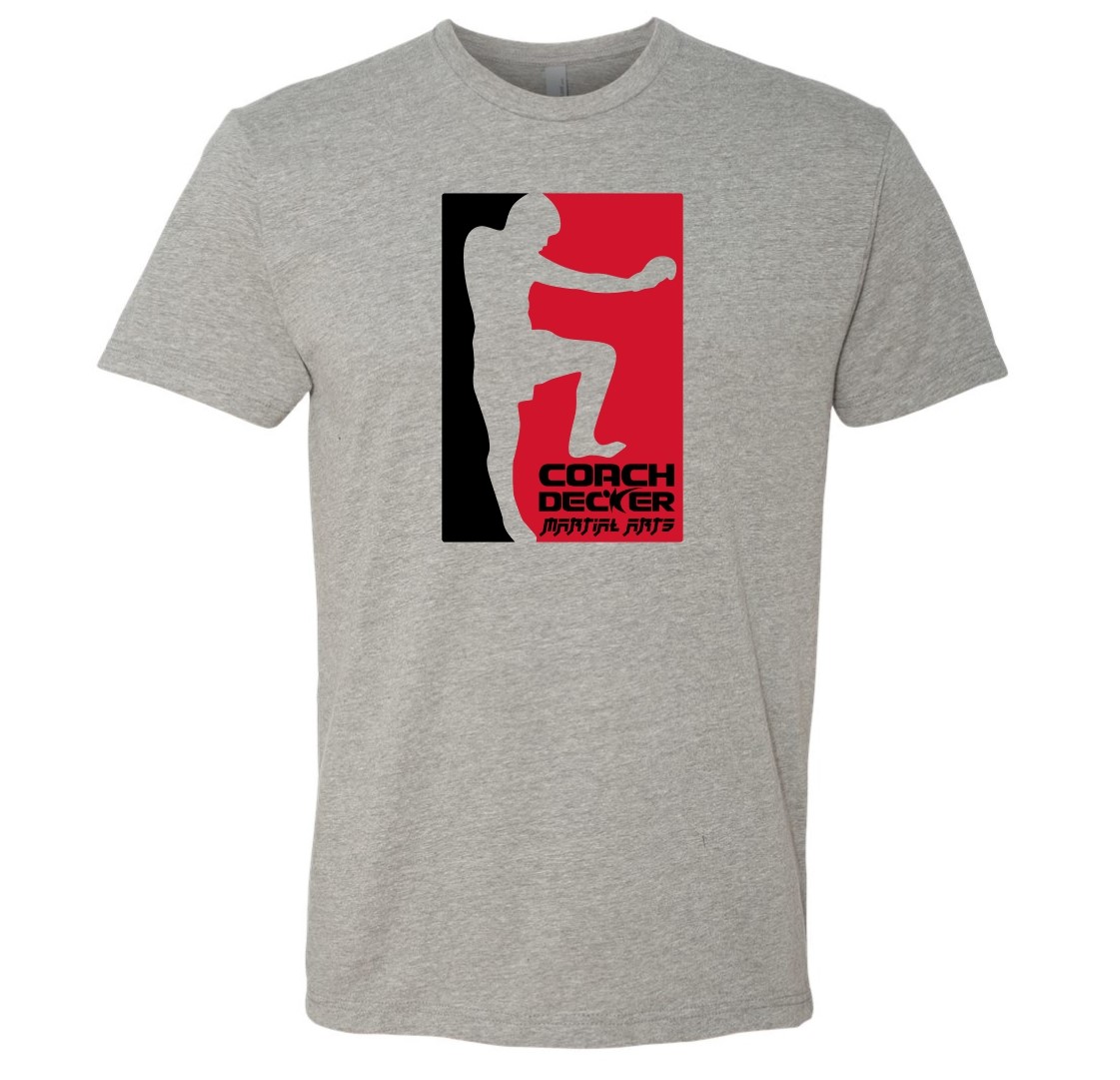 Also, you can now order your Coach Decker Martial Arts' Summer T-shirt now.  Only $20.00 if you send me a message right now with your size. We have boxing gloves on sale also! Normally $40.00, on Sale for $20 (shipping not included).
And if you are seeing this and not seeing the calendar, survey and sale items below, then the first thing you should do is SUBSCRIBE to my YouTube channel. The next thing you should do is subscribe to Coach Decker's newsletter.